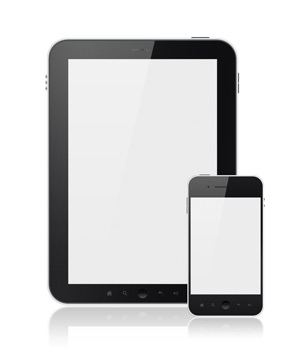 See our Mobile app portfolio
We are extremely motivated Mobile App Developers, and Designers, who work with our clients to get an initial understanding of specific business needs and focus greatly through every phase of development. We have distinctive custom Mobile Solutions for all platforms that integrate conveniently with client's existing infrastructure. We are experts in Mobile Computing and create compelling mobile experiences for our customers. We have an open, extensible development environment for creating beautiful native apps across different mobile devices and Operating Systems.
We develop commercial release and corporate limited release apps for business (iOS Enterprise Developer apps, Non-store Android apps and other platforms), We specialize in 2d apps and Unity 3d apps including virtual and augmented reality technologies.
Early in app development, we dabbled into casual gaming apps and the intricacies of distributing commercially. In recent years we have embraced utility apps connecting to online databases for corporate entities. Our newest development expertise involves Augmented Reality (AR) apps using the Vuforia SDK and we are currently working with clients on pushing into more advanced Virtual Reality technologies.
 We think big and help you refine your ideas to deliver real business values quickly and easily. Our primary focus is business to business including an emphasis on non-profit organizations. Our company is comprised of highly specialized professionals with expertise in digital strategy, user experience design and custom application development. We live and breathe mobile, and work with forward–thinking companies to turn ideas into successful products.
For all aspects of the development process we apply an iterative process allowing for a more flexible and efficient workflow. The goal of the user experience and graphic design phase is to deliver an application that is intuitive, easy to use and stunningly beautiful which makes our identity different and unique. Our effective Business Services Solutions help businesses become more productive and profitable. We specialize in guiding our clients throughout the process and help them find an optimum solution that increases business value and assures quality of service. We love taking ideas and turning them into real apps.
We are passionate, creative, and have experience developing products as entrepreneurs. We believe in building software that is not just great, but memorable, inspiring, remarkable and entertaining. We work with companies to understand their users and to shape and guide their mobile strategy. We love what we do, and our professionalism and reliability is what keeps our customers coming back. We work with companies that share our belief in quality, user experience, and the power of great software to shape modern business. We offer a fresh perspective, using tools and technologies that we've mastered in order to deliver best-in-class software solutions and mobile applications.
Our designers and developers treat their work as a craft, not just a task. We take pride in creating software that makes a difference. We believe this and our thoroughness makes us stand out.